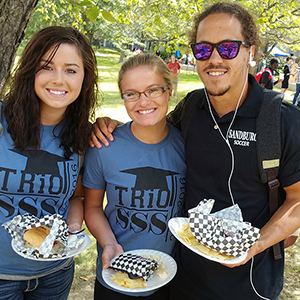 Student learning expands well past the walls of the classroom. The Office of Student Life offers meaningful co-curricular experiences that complement the academic curriculum and, in turn, provide an active and engaging campus environment. Take advantage of all the opportunities at Sandburg to enjoy college and make your experience great!
Athletics

The intercollegiate athletic program is designed for students who wish and are able to incorporate the benefits of athletic competition into their educational experience. Sandburg is a member of the National Junior College Athletic Association (NJCAA) and Arrowhead Athletic Conference. Intercollegiate competition is offered for men in baseball, basketball, cross country, golf, and soccer; and for women in basketball, cross country, golf, softball, and volleyball. Esports is also available as a coed sport. All Sandburg sporting events are free to students, faculty and staff. For more information visit the athletics website at sandburgchargers.com.
Gymnasium & Fields
John Lewis Gymnasium is located in the F Building and our baseball and softball fields are directly across Tom L. Wilson Blvd. from the F Building. Our soccer team plays at the Knox County YMCA, and our golf programs play at Lake Bracken Country Club is located south of Galesburg.
Preformaing & Fine Art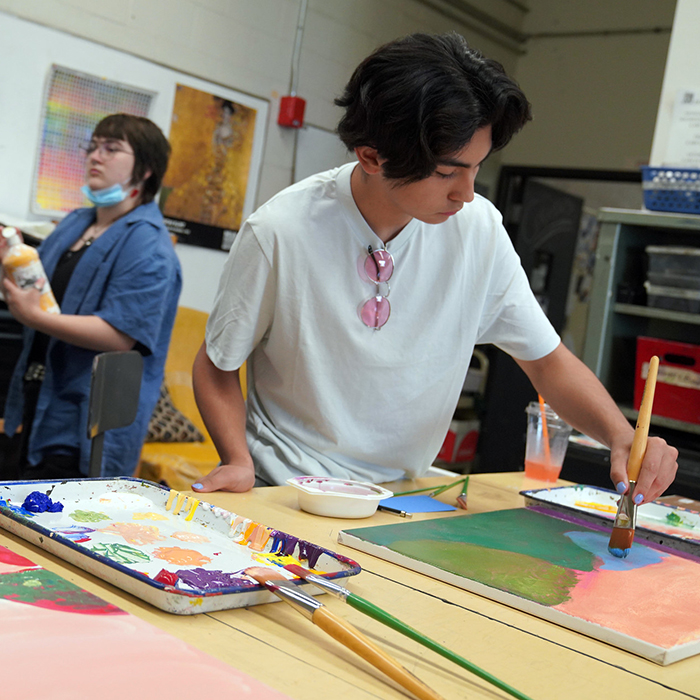 Whether you are pursuing the arts as a career or simply enjoy them as a part of the academic experience, Sandburg has several opportunities to express yourself!
Theatre
Sandburg Theatre offers numerous on and offstage opportunities in two main-stage productions each year, as well as ancillary activities like talent shows and improv theatre.
Music
The Sandburg Choir and Band study and perform various genres each year and sometimes provide opportunities for travel and cultural exploration. Other opportunities may be available some semesters.
Art
The Art Program offers various opportunities for students to learn a variety of media and create their own works of art in and outside the classroom. Works from both students and professional artists are displayed throughout the year in the Lonnie Eugene Stewart Art Gallery on campus.
Phizzogs
Phizzogs is an annual publication showcasing a collection of original art, poems, short stories, and other works submitted by Sandburg students.
Office of Diversity and Inclusion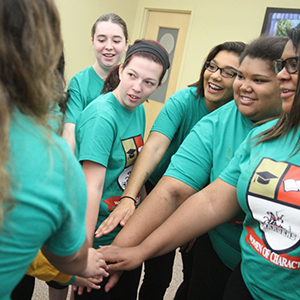 The Office of Diversity and Inclusion works with the Carl Sandburg College community to cultivate appreciation and respect for all human differences. At Carl Sandburg College, we strive to create social justice and to treat all people with respect, honoring human dignity. We also recognize the importance of inclusion-allowing space for multiple perspectives and narratives is an integral component of appreciating diversity. Through formal and informal educational programs, the Office of Diversity and Inclusion engages students, faculty, and staff to reflect on and learn about complex issues that either impede or facilitate social justice.
The coordinator of diversity and inclusion also advises and mentors underrepresented students on an individual and organizational basis. Additionally, the office collaborates with other programs and departments to ensure that we are engaging diversity and practicing inclusion campus-wide.
Campus Events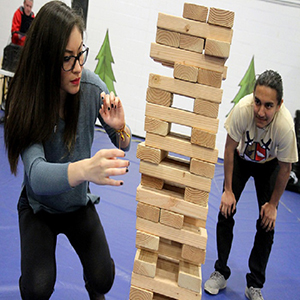 Check the events calendar to stay up to date on upcoming events on campus: sandburg.edu/calendar.
Welcome Week
Fall Festival
Finals Week Stress Relief
Veteran Recognition Day
Career Expo
Spring Fest
Community involvement opportunities
Diversity appreciation events
College fairs
Student government elections
Comedians & musicians
Gaming tournaments
Wellness events
Movie on the Pond
Student Goverment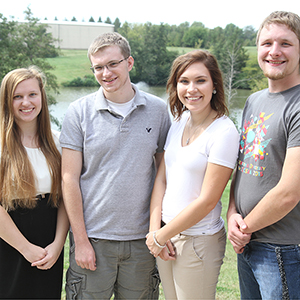 The Student Government Association (SGA) is the officially recognized student governance body for Carl Sandburg College. SGA is composed of five executive officers and up to 15 student senators who serve as the liaison between the student body and the College, govern student organizations and assist with campus events. Elections are held in the fall semester. To learn how you can get involved, contact the SGA advisor at 309.341.5332 or sga@sandburg.edu.
Student Organizations
Carl Sandburg College is home to a number of student organizations that span special interest to academically based and everything in between. Some organizations are unique to Sandburg while others are chapters of state or national organizations. Check out the current list of available organizations below!
Associate Degree Nursing Club (1st & 2nd Year)
Art Club
Black Student Association
Carl Sandburg Cheer Club
Criminal Justice Organization
Drama Club: Delta Psi Omega
Gay-Straight Alliance
Hispanic Latino Student Association
LPN Club
Medical Assisting Club
Men of Distinction (MOD)
Phi Theta Kappa (PTK)
Quills Writing Club
Radiologic Technology Club
Sandburg Forum
Sigma Phi Sigma Mortuary Science
Student American Dental Hygiene Association (SADHA)
Student Nursing Association of Illinois (SNAI)
Sandburg Tech Squad
Veterans Club
Women of Character (WOC)
The College exists to support you throughout your career as a student, and student organizations are no exception. Getting involved encourages academic and personal growth in many ways while creating memories with your peers. To learn how you can get involved with an organization, contact the coordinator of student life at 309.341.5332.